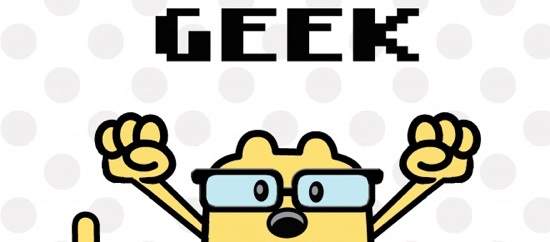 Note: from February it seems that Tiscali will no longer be taking on new customers as everyone is being transferred to Talk Talk who bought over Tiscali.

Tiscali SpA is a company based in Italy that provides Internet and telecommunications services. It was formed in 1998 and its name is derived from a village in Sardinia. Throughout the 1990s, Tiscali acquired a number of European ISPs, making it the third largest Internet Service Provider in Europe, although subsequently many were sold to other companies. In addition to ISP services, the company also offers phone packages, and in some areas an IPTV television service. This is now called Tiscali TV and was previously known as Homechoice and was acquired in 2006 after a merger with Video Networks. It is only available in certain areas as Tiscali has to install its own equipment in telephone exchanges to enable the technology to be delivered.

Tiscali offers a range of broadband packages, which replace Tiscali's dial-up packages including a pay as you go tariff. In early 2008 Tiscali came top of the JD Power consumer broadband satisfaction survey. Customers must comply with a fair usage policy, which means that Tiscali sometimes caps individual usage. Tiscali Internet also limits peer-to-peer traffic and this can cause problems gaining access to P2P programs using Tiscali. The website ISP review UK states that UK Tiscali receives the greatest number of complaints each week so which is the more reliable survey is anyone's guess.

Tiscali broadband has a website at www.tiscali.co.uk detailing the packages available with their international offerings and more company info available at www.tiscali.com and www.tiscali.net. A number of different packages are on offer, the costs varying depending on whether you want to include a phone line or TV in addition to your DSL broadband account. Each package offers two options depending on the level of usage you require. A free wireless router is included in all packages. A dial up account is still available for very light users. Tiscalis Dial Up - Accelerator is a programme designed to boosts your dial up connection and enable you to surf the Internet at broadband speed by compressing web pages as you browse. It is available free of charge on the website for existing customers.

If you are upgrading from a Tiscali dial up account, your dial up account will be downgraded to a pay as you go account a few days after your line is set up for broadband so that you are not charged the monthly fee for your old service, but can still get online. You can keep your existing email address and web space. If you decide that the package you've chosen is unsuitable, it's possible to change it at any time. Once you've placed a request online, it will be changed within 24 - 72 hours. Tiscali has a comprehensive website that seeks to offer everything you might need in one place. Should you prefer a different type of modem, there is a range of modems, routers and other accessories on sale via Tiscali's broadband shop. Cables, adapters and software appear with detailed reviews to help you to make your choice. The services section of the website offers a wide range of information likely to interest customers and includes a community section with forums that allow you to discuss matters such as sports, travel and news. The forums are free to join and accessible to anyone although you need a Tiscali email address to be able to post. There is a business section with a wide range of resources that includes a job search section powered by career.builder.co.uk. The entertainment section of the website includes news on celebrities and moves and offers a TV guide.

As a Tiscali customer you get up to 100MB of free webspace and a guide on the website shows you how to set up your site. To start using your personal web space you have to activate your account. Tiscali reserve the right to deactivate your website if you don't use it within a three month period and special rules apply if your site uses too much bandwith. The webspace allocation is 100MB in total and once you have activated your web space, you will be allocated a 50MB web space allowance. If you need more, you can set up secondary mail accounts (up to five each with 10MB quotas). When you have activated all the accounts you have the complete allowance with separate web space allotments and these can be strung together.

It's possible to run your Tiscali account online once you sign up to Tiscaliinternet. You can add new email addresses, view your bill or change your access package as well as access a knowledge base if you're having any problems with your ADSL connection. This provides answers to most issues faced by customers, but there is also the option of contacting Tiscalibroadband by email or phone if you are experiencing problems with your ISP that aren't fully addressed on the website. A selection of newsletters is available for customers who wish to subscribe, covering a wide range of issues and sent to your email address every two weeks.

A very distinct name and piece of branding and their adverts aim to be just as distinct. Unfortunately, that distinctiveness has caused users any number of problems when searching for info on their company. The most common entered errors being tisali, tiscale, tiscalie, tiscall, tiscili, tisclai, tiscoli, tscali, tsicali, tuscali, tescali, toscali and triscali with people even entering such errors as web addresses e.g. www.ticali.com, www.tiscal.com, www.tiscli.com, www.ticali.co.uk, www.tiscal.co.uk and www.tiscli.co.uk, none of which are actually owned by Tiscali nor do they provide any great help in locating such. Indeed, with such a distinct name it seems like this company has given up on the battle before it has even started and has registered none of the expected domain error entries with even www.tiscalibroadband.com and www.tiscalibroadband.co.uk belonging to other firms. This of course leaves users at the mercy of fraudsters so always check that you are on the right site before entering any personal information and be sure and bookmark the official site if you intend to come back later just in case.

Update 30th May 2008: You're not going to like this one bit (get it? One bit? Megabytes? Oh, I'm wasted on you ...), but the £4.49 8Mb Broadband service being offered is changing it's terms of use from unlimited downloads to a 5GB cap. That's one hell of a cut back!

Update 10th June 2008: Guess we weren't the only ones to think the 5GB cap was excessively low. The 8MB service has reverted back to being unlimited downloads. Check the terms and conditions before buying though as "fair use" clauses can be changed regularly.


Other Similar Retailers:
»
BeThere Broadband
»
Talk Talk
»
Virgin Broadband
»
o2 Broadband
»
Eclipse Broadband
»
BT Broadband
Other Related Articles:
»
Mac Warehouse
»
Pitchwell Pitch TV
»
Currys Digital
»
Tiscali
Most Recent News Articles:
Support Line for failing Computer Hackers?
A Symantec report has suggested that there are more than 100 attacks on computers every second worldwide. Of these, one each 4.5 seconds has a detrimental affect on the computer concerned. The amount...
Apple iPad Price Gouging Begins
FollowUs has launched the very first GPS tracking device with UK address technology. The device will give a precise location for the wearer down to the full address. The device can be worn around the...
iPad Prices Suggested ... Like you needed more reasons to hate it ...
A hand-held bomb detector in the shape of a wand is to stay in use in Iraq, despite reports that it does not work properly. The Iraqi Prime Minister held an investigation into the devices known as AD...