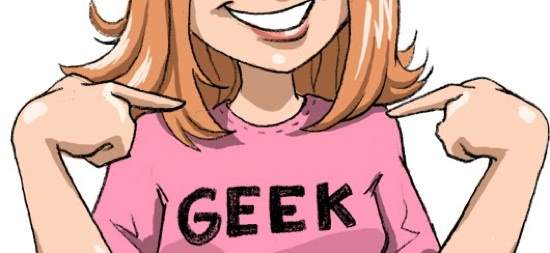 As one of the big hitters in the security business, McAfee's name is well-known. Its website uk.mcafee.com offers a range of protection for home users as well as medium and large businesses.

The home products cover Virus Scan that it rates as the "industry's fastest threat detection" plus Total Protection and Family Protection. You can also run a free virus scan and download trial versions.

On a business level, the company has jumped on the Software as a Service (SaaS) bandwagon, providing protection through a service run from a central location. This is reckoned to save time and effort for the IT department and takes no more than the 15 minutes daily that many companies devote to security. There's also the usual protection available by more traditional methods.

Despite its position as a leading security company, it hasn't been immune from problems itself. The increasingly common occurrence of malware applications being disguised as genuine security products was reported in September 2009 to have hit the company. A product that was branded as McAfee AntiVirus Pro 2010, complete with realistic logo, was found to actually be FakeAlert malware. The message here is to always get your software from a reputable site and to actually enter the site address yourself rather than being redirected to a fake version by an ad ... who knows, even our link at the side of page may have been hijacked in the last 5 minutes without us knowing! Scary stuff really.

Along with fellow security firm Symantec, the company got into a bit of trouble over its automatic renewal subscription process. New York's attorney general had accused both companies of renewing customers' subscriptions without their knowledge. They eventually paid penalties totalling $750,000 and agreed to clarify their automatic renewal process, making it easier for customers to opt out.

Another problem is those typically associated with anti-virus software, by sometimes incorrectly identifying genuine applications as being malign and the company has slipped up at least twice recently. In June 2009, a mandatory service pack for its corporate virus scanning product wrongly flagged some Windows system files as malware, deleting them and leaving some users unable to boot their computers. Around two months later, virus definition updates marked some genuine JavaScript files as being potentially malign and caused further problems. Although both errors were fixed quickly, they illustrate the need for exhaustive quality assurance and testing on such products.

The company continues to expand its operations and product range, announcing in September 2009 an alliance with Adobe Systems that will provide better protection for the customers of both companies when accessing sensitive information. As part of the deal, Adobe customers can download a free security scanning product and get other products at special prices. Another alliance that didn't work out quite as well is the company's acquisition of Secure Computing in 2008. Israeli security firm Finjan had launched a claim of patent infringement against Secure Computing in 2006 in respect of its Webwasher and CyberGuard TSP products. A jury verdict against Secure Computing was affirmed by the US District Court of Delaware, preventing the products being sold and awarding damages to Finjan.

Despite any problems that it has encountered, the Santa Clara-based company's products are generally highly regarded. Its Complete Security product, obtained through the acquisition of MX Logic, earned a five star rating in September 2009 from SC Magazine. It gained a maximum score individually for ease of use, performance and support as well as overall.

The results of research conducted by the firm showed that malware designed to steal passwords had increased by more than 400% over a twelve month period, with online gamers being frequently targeted. To help counter this and other threats, its AVERT research organization employs a team of 90 researchers across five continents.

The company's anti virus product was the first to receive certification on Microsoft Windows XP from ICSA Labs and it continues to work with other IT companies.

Like we said, typing in uk versions of their web address, such as uk.mcafee.com, www.mcafee.com/uk or www.mcafee.co.uk will eventually get you to home.mcafee.com - but, www.mcafee.com shows you the US version of the website. So probably best to book mark the site or page if you plan on coming back later to save time. Especially if you do what we did and keep typing macafee or one of the more common errors such as mcaffee, mcfee or mcaffe anti virus software in to a search engine. Luckily Google kept correcting us, but that probably won't be the case for every variant. Who would have thought that a six letter name brand would cause so many problems?! Let's call it a phonetics issue and leave it at that ;)

However you get to the site, the information and products available are eventually the same. For the home and home office there's: VirusScan Plus, Internet Security, Total Protection, Family Protection, Anti-Theft File Protection and VirusScan USB. For the small business (10-50 computers) there's: Total Protection Service, Active Virus Defense, VirusScan for Mac, AntiSpyware, Total Protection for Endpoint, Active VirusScan and Email Security Service. They also have different products for larger business of up to 1000 computers or more. You can also upgrade or update from your 2007, 2008 or 2009 version to the 2010 one.


Other Similar Retailers:
»
Crucial Memory UK
»
Tesco Direct
»
PicStop
»
Yahoo Games UK
»
Apple Mac
»
OnSpeed
Other Related Articles:
»
Sky TV
»
Vodafone
»
Crucial Memory UK
»
McAfee
Most Recent News Articles:
iPhone4? Who cares, James Bond car is for sale!
The latest iPhone has been unveiled this week by Apple CEO Steve Jobs, however it appears that a few technical problems still need to be ironed out. The 4G iPhone is described as being the thinnest s...
Gadgets Responsible for Kids Bad Behaviour
An article in The Times has suggested that middle class parents are buying off their kids with gadgets in an attempt to keep them happy and entertained. This has prompted Mary Bousted the secretary o...
iPad or Robot Vacuum Cleaner? Easy Choice!
Apple have blocked their customers from purchasing an app which tells phone users how much radiation might be emitted by their phone and offers advice on how to prevent levels getting too high. The a...