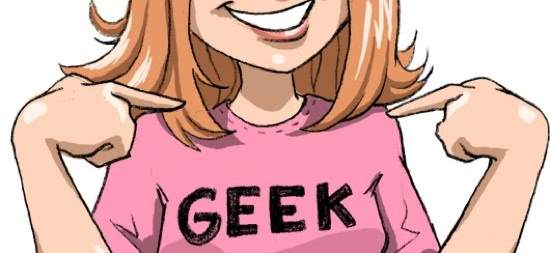 Always worried that your gear is out of date? Seems that just the day after you buy your gadget, version 2.0 is released the following morning! Well, you don't have to buy a new MP3 player every week, just get out and find and adapter or cable that will make your piece of equipment just as functionally up to date as the rest:
---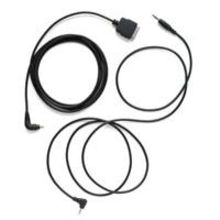 Apple iPod AV Cable:
You know that you can use your iPod to download music and video from your Mac or PC to enjoy while you are traveling or just taking a break, but did you know that you can also use your iPod as a portable audio and video device to help you with presentations, or just allow you to watch your favorite movie on television any time you want?
An Apple iPod AV cable allows you to connect iPods to television sets, projectors, and many other types of display units, so you can use your iPod as a media player to show videos on a larger screen? The AV cable connects easily to your iPod, and the standard AV jacks will fit the audio and video inputs of most any television or projector. Once you have connected your iPod to the display unit, simply select your video on your iPod and press "play" – your audio and video will show on your display unit, just as if your were playing a DVD. Whether you are giving a sales presentation to a group of corporate board members, or just watching your favorite movies on a hotel room's television set, the Apple iPod AV cable can be a valuable tool to allow you to play downloaded video files just about anywhere.
---
Apple IPod Firewire Adapter:
If you own an Apple iPod, then you have probably experienced the frustration of not being able to charge your iPod's battery unless you are at your home PC or Mac computer. Having your iPod run out of power in the middle of a bus or train ride, or during an airport layover, can make for a very long trip. Well, with the Apple iPod firewire adapter, you can charge your iPod wherever you go! And at a cost of less than £30 USD, it is one ipod accessory you won't want to be without, if you depend on music and video to help you get through your day.
The Firewire adapter allows you to charge iPods wherever there is a standard electrical outlet available. If you do not have a docking station for your iPod, just plug a 6 X 6 pin firewire cable into your iPod unit, and connect it to the adapter. If your iPod has a docking station, then just connect the firewire cable to your docking station, and then plug it into your Firewire adapter. Simply plug the Pod Firewire adapter into the outlet, connect it to your iPod, and you'll be ready to enjoy your music or video media again in no time.
---
Apple IPod Camera Connector:
Have you ever had your digital camera run out of memory in the middle of your vacation, with no electronic store in sight? Even the best of planners can end up taking far more pictures than they had intended, leaving no room for pictures of the second half of their vacations.
With the Apple iPod camera connector, this problem can be quickly and easily solved. This connector allows for the transfer of pictures from Canon and Olympus digital cameras directly to iPods, without the immediate need for a PC or Mac. You can then transfer your images to your home computer when you return from your trip.
You can also use the camera connector to easily view your images immediately after taking your pictures. This can be particularly useful if you have the iPod Touch, which has a large screen that will allow you to see the details of your digital photos, so you can decide which ones to keep and which ones to delete.
At under £20, the Apple iPod camera conector can be an inexpensive addition to your electronics bag, but it can prove to be invaluable if you need to quickly free up your digital camera's memory card.
---
Other Related Products:
iPods Main
- Since it's first launch the Apple iPod has been in a class of it's own. Smoothly linking style with functionality it has become an icon of the gadget industry rather than just another option ...
read more
>>
Big Gig iPods
- How much is too much? It seems as though no limit has been set with two of the iPod range having large Gig capacity than most modern laptops! But how much to you need ... read more >>
iPod Speakers
- With MP3 players becoming a staple of most people's tech diet the most natural move was away from stand alone HiFi systems to a more integrated lifestyle ... read more >>
iPod Armbands
- With all the great features and abilities of the new generations of iPods and indeed all MP3 players it seems a shame to stuff it in your pocket whilst out and about ... read more >>
iPod Docks
- I remember taking the good part of a week to upload and sort through the music on my MP3 player only to have to go through the entire process again on with my next MP3 ... read more >>
iPod FM Transmitters
- These days (as usual being many years late!) more and more cars are coming off the production line with access points to plug your ipod directly into your car stereo ... read more >>
iPod Headphones
- The humble headphone is one of those things that you just can't imagine will ever be replaced. Even if they turned it into some sort of implant that was surgically crammed into your earhole ... read more >>
---