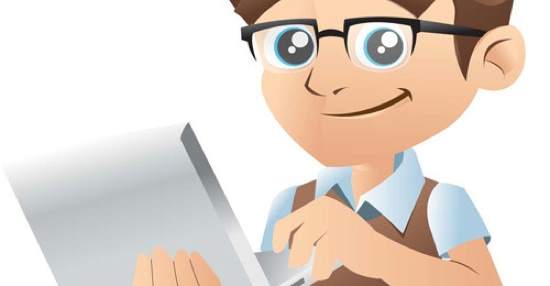 Choice of which computer used to be determined by just your budget. Now, you get to choose between laptop or desktop, large or compact, mac or microsoft, branded or budget and then throw in all the extras you now need to check for to fit in with the rest of your gear - wireless, bluetooth, dvdrw etc. etc. and you end up asking your IT buddy a whole host of questions whilst he's trying to watch the match. Doesn't help when most electrical stores these days (you know who you are) are hiring cheap 18-year old staff who can't even work their own iPod properly. Well, one of the benefits of online shopping is the vast array of information available on each product and the ever popular 'compare' buttons on nearly every major retailer.



7 Day Shop
: The name of this site (www.7dayshop.com) no doubt states the obvious without telling you what it's really about. Online shops, barring unforeseen downtime, are invariably open not only seven days a week but also 24 h...
7 Day Shop Reviews
>>

Apple Mac
: On October 23, 2001, Apple introduced the iPod digital music player. Initially equipped with a 5GB hard drive and a monochrome screen, models today can store up to 160GB and display videos, play games with a wide ran...
Apple Mac Reviews
>>

Crucial Memory UK
: If your desktop PC or laptop computer isn't running as fast as you'd like it to do, one of the best ways to give it a boost is usually to add more memory. However, you need to use the right kind of memory because jus...
Crucial Memory UK Reviews
>>

Currys Digital
: The Currys name has been on Britain's high streets since 1888 when the first shop opened in Leicester. It is now well-established in the UK and Ireland, with 295 superstores and 73 high street stores. In 1984, it bec...
Currys Digital Reviews
>>
Dell UK
: Although often thought of as one of the newer computer sellers, Dell was actually launched in 1984 with the name PCs Limited. It started in founder Michael Dell's dormitory room with the aim of selling PCs directly t...
Dell UK Reviews
>>

Euroffice
: Claiming to be the UK's largest online supplier of stationery and office supplies, this London-based company has been going over ten years and launched an Italian operation in early 2009. The company has so far deliv...
Euroffice Reviews
>>

Ink Club
: Having started in 2000 in Sweden, with the aim of selling ink cartridges and laser toner by mail order, this company now operates in fifteen European countries and has over two million customers. This, it claims, mak...
Ink Club Reviews
>>

Ink Factory
: Although we're all supposed to be doing our bit to save the planet by cutting down on printing, the paperless office never really happened. The demand for printer supplies appears to be as strong as ever and this sit...
Ink Factory Reviews
>>

Kaspersky
: As a committed techy, you'll know all about the dangers of the internet. You'll know of the damage that viruses can cause, about how annoying adware can be and that spyware can steal your bank account data and other ...
Kaspersky Reviews
>>

Kelkoo
: With a name that apparently derives from the French "Quel cout?" ("At what price?") or "Quel coup" ("What a bargain"), Kelkoo is the biggest e-commerce advertising platform in the UK and Europe. As an e-commerce webs...
Kelkoo Reviews
>>

Mac Warehouse
: With Apple firmly established as the ultimate geek brand, MacWarehouse, with its offering of all things Apple, is geek shopping heaven.
Although it isn't part of Apple, it's been selling the company's prod...
Mac Warehouse Reviews
>>

McAfee
: As one of the big hitters in the security business, McAfee's name is well-known. Its website uk.mcafee.com offers a range of protection for home users as well as medium and large businesses.
The home produ...
McAfee Reviews
>>

OnSpeed
: If you're a regular internet user, you'll know the pain of a slow connection when downloads seem to take forever and some websites are hardly usable. Well, OnSpeed is designed to fix that by speeding up your connecti...
OnSpeed Reviews
>>

PicStop
: The growth of the digital camera has changed the whole photography marketplace, not only for the cameras themselves but also for everything that goes with them. Now it's memory cards instead of film, paper and ink to...
PicStop Reviews
>>

Pixmania
: If you access the www.pixmania.com website, you then get to choose your country from the 26 where the brand is established. It is reckoned to be the largest European consumer electronic products internet store with o...
Pixmania Reviews
>>

Tesco Direct
: Although known mainly as a supermarket chain, Tesco is heading for world domination as it moves into insurance, finance, travel and a host of other diverse activities. Its website (www.tesco.com) has groceries, wines...
Tesco Direct Reviews
>>

Yahoo Games UK
: If you read the reviews of Yahoo Games, you get a lot of five star ratings, with comments such as 'truly addictive', 'user friendly' and 'fun to play'. Which rather explains why it gets over 19 million unique visitor...
Yahoo Games UK Reviews
>>
Unlike the old days (well, 2006) when I used to have to go through 5-6 staff just to find out how long the battery lasted in any given laptop, I get all the info I need and can customize my computer within minutes. Even better, all my consumables like paper and ink are available at my local Tesco's. No 20 minute queues to buy a mouse-pad anymore! I've always been disappointed with the lack of competition on the high street. With Dixons, Currys and PC World all the same company there really isn't a whole host of great deals out there. Even online most of the general retailers are selling stuff that went out of date six months ago so why pay today's prices for yesterday's technology. Considering the amount of money to be made I'm really surprised that Virgin Computers or EasyComp never started up. †