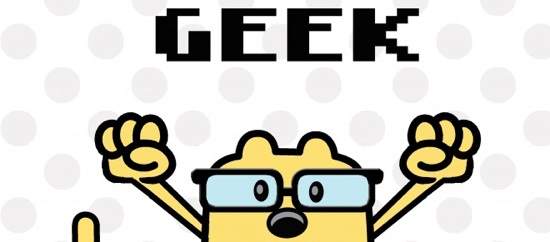 The Currys name has been on Britain's high streets since 1888 when the first shop opened in Leicester. It is now well-established in the UK and Ireland, with 295 superstores and 73 high street stores. In 1984, it became part of DSG International, which also owns Dixons, PC World and Pixmania. The Dixons' business became an online-only operation in 2006, with all its stores rebranded Currys.digital.

The website (www.currys.co.uk) has a large range of technology equipment and other electrical goods, with special offers featuring regularly. You can browse through various categories, including audio, computing, tv dvd and blue-ray, in-car sat nav, phones and broadband. With the booming digital camera industry (letting us get through more cameras in one year than our parents did in a lifetime) the photography section holds a seriously large number of products for sale - far outwaying the range of laptops, desktop computers and printers combined!

Of course, the household electrical appliances category is mandatory with cookers, fridges, televisions and freezers being the backbone of Curry's growth over the years.

Some items come with free delivery while others can be reserved and collected at one of the stores. There's a store locator, delivery information and buyers' guides to help you choose the right product and get the best out of it. A free recycling service is available for certain products, so they'll take away your old item. You can also get some products installed for a fee.

Links to other sites are available. These include the Partmaster site for spare parts, the entertainment site for CDs, DVDs and books, and The Tech Guys who provide a set up and repair service for all DSG companies. The memory cards link gave a 'web page cannot be found' message, so you can read into that what you will.

Unlike most large brands, the main CurrysDigital site can only be found on the .co.uk web address, they do not own www.currys.com as it currently belongs to a Canadian art supply store. There are other navigational issues too, with only www.currysdigital.co.uk redirecting you to the branded site - again, not the .com version. Many of the expected variants are, expectedly, owned by advertising companies serving ads for related companies e.g. www.curryselectrical.co.uk and that's before we get in to the common mispellings such as www.curries.co.uk and the newbies out there inserting apostrophes into web addresses with www.curry's.co.uk! With that in mind, it may be advisable to bookmark the site you're on once you know it's the right one to save any distractions on the way back. ;)

Further confusion has arisen from their iShop website (www.currys-ishop.co.uk) which displays all things iPod and iPhone. Everything from the basics such as adaptors, batteries, cables, chargers and headphones to the more gadgety such as alarm clocks, FM transmitters, speakers and video displays. Each accessory can be viewed by product e.g. 2nd, 3rd or 4th generation Nano, generation touch, 3G or 3G S. Then add to the mix, Currys Partsmaster ... yep, another seemingly pointless branch off website (www.partmaster.co.uk) which lists all the cables, batteries and bits and bobs that were generally shown on the other two websites but with some spare parts for other machines.

Why this can't all be under one roof so you can make one payment through one website boggles the mind. But, we're not the marketing geniuses, we just write this nonsense daily.

The Currys price match promise has been a staple of their advertising programs, although all the conditions that are built in can cause problems. A customer who was refused a price reduction on a tumbler dryer that was £40 cheaper at Comet, revealed herself to be a Trading Standards Enforcement Officer for Stockton-on-Tees Borough Council. The shop's owner, DSG Retail, was eventually prosecuted by the council under the Consumer Protection Act. It defended its position by stating that the two machines were not comparable since its dryer had a vent kit whereas the Comet machine did not. The firm lost the case in the District Court but won on referral to the High Court.

The company was in court again in 2008 with a dispute over a marketing claim that its HD 100 HZ plasma screen TVs were £400 cheaper than those from Argos. The latter disputed the claim on the grounds that its shop price was less than shown in the catalogue and the item was actually cheaper if the cost of the warranty was taken into account. The judge ruled in Currys' favour but thought further legal scrutiny may be required due to the complex nature of the case.

Like many sites of its type, this one is highly rated on electrical goods product range and pricing but is let down by delivery problems and poor customer service. In fact, the company's staff, along with some from PC World, caused some embarrassment to DSG in 2009 by posting disparaging remarks about customers on Facebook. Some customers were described as 'stupid' and 'ignorant', with one employee remarking that certain customers deserved to be punched. A number of staff had actually posted the comments under their real names, which may cause them problems since DSG has promised to take action.


Other Similar Retailers:
»
Kelkoo
»
Asda
»
Argos
»
Pixmania
»
ElectricShopping.com
»
HiFiBitz
Other Related Articles:
»
Kelkoo
»
Mobiles 2 Your Door
»
BeThere Broadband
»
Currys Digital
Most Recent News Articles:
Smartphones now 38% of mobile phone sales
Research from GFK Retail & Technology has found that sales of Android based smartphones has increased from 3% to 12% of monthly contract sales in just the last few weeks. The Google mobile platform h...
iPad or Robot Vacuum Cleaner? Easy Choice!
Apple have blocked their customers from purchasing an app which tells phone users how much radiation might be emitted by their phone and offers advice on how to prevent levels getting too high. The a...
Support Line for failing Computer Hackers?
A Symantec report has suggested that there are more than 100 attacks on computers every second worldwide. Of these, one each 4.5 seconds has a detrimental affect on the computer concerned. The amount...