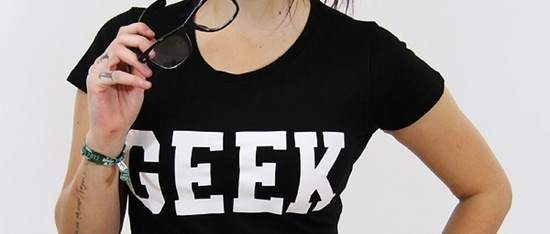 If your desktop PC or laptop computer isn't running as fast as you'd like it to do, one of the best ways to give it a boost is usually to add more memory. However, you need to use the right kind of memory because just plugging in any old module is more likely to stop your machine dead in its tracks rather than speeding it up.

Their website at www.crucial.com/uk (note that www.crucial.co.uk is owned by a marketing firm) not only has a huge range of memory upgrades but it also offers an awful lot of advice and help. There's a System Scanner that reports on the memory you have installed and the recommended upgrades to that memory. You can also scan your system to see if it's capable of running Windows Vista although, with the release of Windows Seven, this is likely to have a more limited appeal.

If you are in the market for more memory, use the Memory Advisor tool to find what you need. You only have to select the manufacturer, the product line and the model of computer or motherboard to identify the required memory. This is guaranteed to be compatible with your system and there's a promise to return your money if it isn't. Recommendations can be tailored to the type of work you do and can apply to Macs computers as well as PCs. If you're not sure what memory your Mac has installed, there are instructions on how to use the Apple menu to get a system profile that includes memory details.

Other helpful information on the site includes videos that show you how to install memory in particular machines. There are also forums on different products and topics and a newsletter that promises information on special offers.

The site should cover most needs since it supposedly has over 35,000 upgrades for more than 250,000 systems. There are numerous memory upgrades available as well as performance DRAM memory. Added to this are flash cards, USB drives (including their own Gizmo branding) and the latest solid state drives that are particularly suitable for notebooks and netbooks. These drives have no moving parts and so are quieter, cooler and more reliable than traditional disk drives.

The website's menus seem to be updated regularly with the newest products around such as DDR, DDR2 and DDR3 from Ballistix or you can search by certification such as Intel, CrossFire or NVIDIA. The main page displays the most popular products on the go right now and they have forums where people discuss the products available whether it's flash memory, SDRAM upgrades, solid state drives or graphics cards.

These days, Crucial techonology in the UK is a brand name of Lexar Media, which itself is a division of Micron Europe Ltd. The major advantage of this structure is that the brand is the only consumer memory upgrade supplier that is part of a major DRAM manufacturer, which gives it a lot of technical backup for its products. Lexar Media has over ten years experience in the memory industry and its UK address is in East Kilbride.

There are numerous awards for many of the products. Equally important, perhaps, are customer reviews that generally rate the brand highly. Particular praise is given to the competitive pricing, good range of products and the ease of finding exactly what you need.


Other Similar Retailers:
»
Tesco Direct
»
PicStop
»
Yahoo Games UK
»
Apple Mac
»
OnSpeed
»
Mac Warehouse
Other Related Articles:
»
Tesco Direct
»
The Link
»
PicStop
»
Crucial Memory UK
Most Recent News Articles:
YouTube Microwaves, Vibrating Dumbells and Dolls House iMacs
>> Cast Oven have released their latest kitchen gadget -
the YouTube microwave oven.
The concept model has won two awards at the Mashup awards ceremony. It has an LCD screen instead of a windo...
Airport Scanners and Helicopter Kit-outs
>> Gordon Brown has approved the use of full body scanners at UK airports following the attempted terrorist attack on Christmas Day. The scanners have already been tested at Heathrow and Manchester a...
Google Bans Microsoft Windows
The iPad was launched in the UK on Friday and as expected the queues were long and the atmosphere frenzied. The launch which was mirrored by similar scenes around the world has pushed sales of the ga...