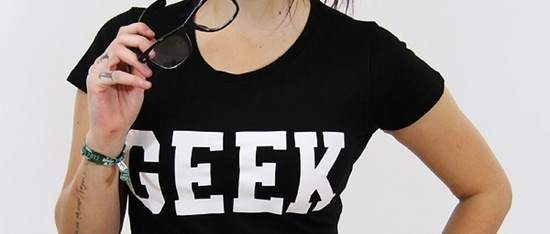 The items on this site are based on the principle that 'getting old is inevitable but growing up is optional'. As a result, you can get Chilli Jellies if you want sweets with a fiery kick or Giant Microbes modelled on actual bugs that cause a variety of diseases.

Although the aim is to offer wacky and bizarre (i.e. pretty useless) products, some seem practical and innovative such as a cleaning kit to get greasy finger marks off your touch screen, a GPS unit that gets you back to your starting point if you get lost and a power pack for your iPhone that also charges other gadgets via a mini USB port. On the Apple front, there's a wand remote control for your iPod dock and if you're a truly addicted gamer, there's a slanket (a blanket with sleeves) to keep you warm through the early hours.

It has to be said, though, that Baconnaise (bacon flavoured mayonnaise) and Smencils (pencils with a variety of aromas) probably come into the interesting category rather than being genuinely useful. However, there is a portable and "reusable" loo -- known as a 'Shit box' in case you're unsure of its purpose -- that is supposedly ideal for festivals. Of course, if a bunch of you are boozed up at Glastonbury and someone says that the box is for "all your shit" - the oft-offensive-word-turned-adjective could result in a confusion that will only end in tears.

The home page has featured items and a list of popular searches. You can also browse items by category, such as gift ideas, gadgets, tech gifts and items for particular occasions like Halloween, Christmas and Fathers' Day. Added to these are competitions and prizes for photos and videos of you using the gear they sell.

If you're trying to find a gift for someone else, there's a list of categories to search by or you can indicate the type of recipient (including geeks or your pet) and set a price range. There's even a dedicated section for children called Firetots. When this doesn't help, you can always buy a Mystery Box and trust to luck it contains something suitable ... yeah, that's what we thought ... and if you've left it to the last minute again there is the option of next day express delivery.

The company started in Cardiff in 1998, then known as hotbox.co.uk and operating purely as an internet retailer. It changed to its current name in 1999 when it moved to London, opening a head office and distribution centre there in 2002 and launching www.firebox.com (www.firebox.co.uk redirects you there). The site had ten million visitors in 2008 and sends out a fortnightly email newsletter to over 650,000 recipients. A catalogue is published several times a year and has an annual circulation of over seven million. In addition to supplying consumers directly, the company acts as a wholesaler to other retailers and provides incentive and promotion items to various corporates.

The stated aim is to be the first with the latest hot products and to this end the company scours the world looking for the next big thing. In 2008, it was voted Retailer of the Year in the Stuff Gadget Awards and won the Best IT Lifestyle Blog title in the Computer Weekly Blog Awards. These follow various other awards, including being Best Retailer in the T3 Gadget Awards of 2007.

The company featured in a BBC TV programme, Inside Dot Coms, in 2000. This covered a number of British start-up companies, which were revisited by the BBC's Money Programme in 2004 to see which had survived the dot com crash.

The continued success of the company seems largely down to the range of products, quality of the website, speed of delivery and customer service, which are generally highly rated by customers. Value for money receives lower scores, with the cost of products and delivery charges being mentioned as negative features. They do have you over a barrel, though, as if you want the gadget you see they know you're not going to find something similar at Toys R Us!


Other Similar Retailers:
Other Related Articles:
»
7 Day Shop
»
Pitney Bowes
»
Virgin Mobile
»
Firebox
Most Recent News Articles:
iPhone4? Who cares, James Bond car is for sale!
The latest iPhone has been unveiled this week by Apple CEO Steve Jobs, however it appears that a few technical problems still need to be ironed out. The 4G iPhone is described as being the thinnest s...
YouTube Microwaves, Vibrating Dumbells and Dolls House iMacs
>> Cast Oven have released their latest kitchen gadget -
the YouTube microwave oven.
The concept model has won two awards at the Mashup awards ceremony. It has an LCD screen instead of a windo...
The £130,000 iPad
Stuart Hughes from Liverpool has been featured in the Telegraph this week. The designer is responsible for creating gadgets which have been "blinged". In fact his greatest creation is probably the iP...