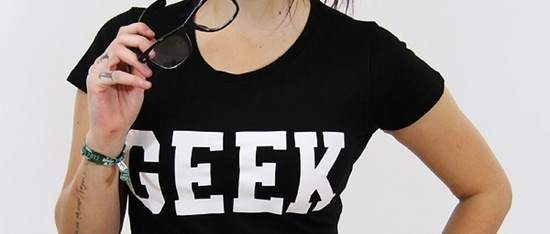 A firm that started over 80 years ago and was known as the postage meter company might not seem like one to offer technology products. However, the postal market has changed beyond recognition in recent years and Pitney Bowes has had to change with it.

The growth of electronic messaging has severely impacted on physical mail deliveries, although these have been boosted to some extent by internet shopping. The previous monopoly delivery system has been replaced by a number of private businesses and the method of charging for postage has become much more complex.

The company's website reflects these developments with a range of products that meet the changing demands. It does include franking machines, letter openers, postal scales and similar equipment that are aimed at the traditional mail market. Many of these are intended for small businesses, including home offices. Added to that are associated products such as inserting, folding, sorting and addressing systems for departments that process high volumes of mail, plus an assortment of stationery and office supplies.

The modern day business is more about mail management and covers office technologies, services and a range of application software. These include the ability to print and mail office documents at a central production centre, the composition and distribution of digital documents and secure mail solutions.

Even the humble franking machine comes in all shapes and sizes, ranging from a personal machine for small businesses to multi-function devices that handle modern charging methods. These can deal with post of varying lengths, widths, thicknesses and weights, calculating and applying the correct rate of postage as it passes through the machine at speed.

A link-up with Hewlett Packard has resulted in the launch of a production colour printing system for high volume mailers in September 2009. The range is expected to grow to include machines with faster speeds and higher throughput - replacement ink cartridges are available on the website at www.pitneybowes.co.uk.

Bookmarking the site name from the start is advisable, as many mistakes were made in the process of looking this site over. Not least with the phonetic typing of the brand name -- but because when we clicked links on their website, we got shunted off somewhere else. On clicking a link for franking machines or their Personal Post products, we were taken to www.pitneyworks.co.uk and on clicking for supplies, we were taken to www.pbmailingsupplies.co.uk

The entry of more private companies into the mail delivery market has led to a partnership deal with Swiss company Codx Software. This will bring to the European markets its PostOffice solution, which is being rebranded as the Pitney Bowes Mail Distribution Manager. The modular system includes order processing, invoicing, employee administration and route planning. It is aimed at private post and courier businesses as well as at in-house post services that handle a firm's internal and external post.

Increased competition is being experienced from firms such as Neopost and stamps.com, where customers can print their own postage labels via an internet link. Nevertheless, it remains the market leader in mail management.

The Harlow-based company was presented with a National Training Award for the East of England region in September 2009 in recognition of its commitment to workplace training. After this, it goes through to the national awards in December where it will compete with other winners from across the UK. It was also the first company within its industry to gain Investors in People accreditation.

Some of the smaller machines often have special offers and a free trial period. However, there have been several complaints of machines not being taken back at the end of the trial period and unwanted charges being made, so check what you sign up for.

There have also been court cases in the US where the company has been accused of applying insurance costs to contracts by stealth. Although it claimed to have notified customers of the charge, it did settle one case for $51.8 million in 2005 and agreed to make the notification of insurance needs more prominent. So bad news for previous customers, but good news for future ones! ;)


Other Similar Retailers:
»
Sky TV
»
Tesco Direct
»
Gamestation
»
PriceMinister
»
BBC Shop
»
Kelkoo
Other Related Articles:
»
Virgin Mobile
»
BT Broadband
»
McAfee
»
Pitney Bowes
Most Recent News Articles:
Support Line for failing Computer Hackers?
A Symantec report has suggested that there are more than 100 attacks on computers every second worldwide. Of these, one each 4.5 seconds has a detrimental affect on the computer concerned. The amount...
Apple iPad Price Gouging Begins
FollowUs has launched the very first GPS tracking device with UK address technology. The device will give a precise location for the wearer down to the full address. The device can be worn around the...
Eighties Nostalgia Hits the Gadget Market
Gadgets which first hit the shops in the eighties are now selling for incredible prices according to The Mirror this week. The Stylophone organ can now be sold for £50 if it is in it's original...