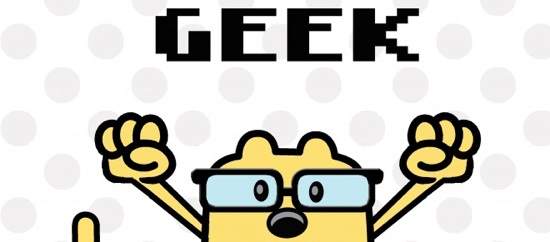 A company that is part of the Co-operative Group, which was founded back in 1844, may not seem the obvious choice for geeky and techy products. But in amongst the washing machines and cookers are computers, games consoles, MP3 players, sat nav systems and all manner of other gadgets. You can also get access to other Co-operative sites so you can book a holiday and order tickets for music events.

The Co-operative Group is the world's largest consumer co-operative with 123,000 employees, three million members, 4,900 retail outlets and annual sales of over £9 billion. Its activities include banking, insurance, travel and funeral services.

The Co-operative Electrical Shop (www.coopelectricalshop.co.uk), which is based in Manchester, offers products only from well-known manufacturers so that it can ensure they are of high quality and help it to deliver a good service to its customers. Products are listed by category with the options to browse by brand, see an alphabetical list of products or to search by product reference or keyword. And since the company is part of a co-operative organisation, you can make yourself a member. This means you are eligible for regular special offers and gets you points for everything you buy, which then gives you a share of the profits at the year end. The more you spend, the bigger your share - a unique spin on the loyalty card!

Many products are classed as rapid delivery items and are indicated by being marked with a logo. The effect is that delivery may be as early as the following day from stock and with no delivery charge. You can also select a preferred delivery date when ordering and deliveries may be within a specified time slot. Notifications of when the delivery is expected to be made can be received by email and SMS.

The Co-op has always pushed itself as an ethical organisation that is interested in environmental and social matters (all that "fair trade" stuff for example). So it will take away your old appliance and recycle it in an environmentally friendly manner although, alas, its environmental concerns don't extend to offering this as a free service. It will also remove all packaging from the newly delivered item and arrange for it to be recycled. In line with this approach, the company is in the process of replacing all the servers for its electrical website. The new servers, which are to be updated every two years, are 40-50 percent more energy efficient than their predecessors and will contribute to the Group's aim of reducing its energy consumption by 25 percent by 2012.


Other Similar Retailers:
»
Currys Digital
»
Kelkoo
»
Asda
»
Argos
»
Pixmania
»
ElectricShopping.com
Other Related Articles:
»
BBC Shop
»
Mobiles.co.uk
»
Tiscali
»
Co-Op Electrical
Most Recent News Articles:
iPad or Robot Vacuum Cleaner? Easy Choice!
Apple have blocked their customers from purchasing an app which tells phone users how much radiation might be emitted by their phone and offers advice on how to prevent levels getting too high. The a...
3D TV is Finally Out There!
Sony have announced the price of their 3D glasses and emitter package which will be sold alongside their 3D ready TV's. The LX900 is the only 3D ready TV which Sony sell and is part of their monolith...
The Apple iPad? No thanks.
>> Apple CEO Steve Jobs
finally unveiled the new Apple iPad
this week. After much anticipation the details of the iPad can be revealed. At just 700g and 0.5 inches thick, the tablet style comp...