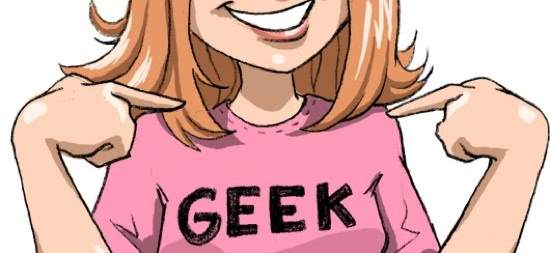 With the UK election resulting in hundreds of people failing to be able to vote, experts are calling for an E-voting system to be put in place. The US has said they are planning such a system and India already has one in place. The British Electoral Commission have said they have concerns about how secure it may be. Technology analyst Ovum have suggested that the mayhem caused by the recent fiasco may prompt calls for a new system. It will enable votes to be collected easily and counted instantly. There have been allegations that voting machines in India have been vulnerable to multiple voting and attack. Most experts do however admit that the current system is open to its own set of security issues, including a lack of identification and manual counting.

Two new satnav devices have been launched by mobile phone manufacturer Motorola. The TN550 and the TN765 have functions which set them apart from the competition. They will sync with a mobile handset and download contacts. It can read out text messages and allow the user to send back voice activated text messages - perfect for drivers. Trusted contacts will be able to see where the user is, while the satnav will send back information to the texter with information about where the user is and where they are going. The 5.1 inch display continues to show the map even while using the menu and will show readouts such as speed, distanced travelled and more. The units cost from £259.

With much fanfare, Volvo recently launched their collision avoidance system in their new S60 sedan. However the event was marred by exactly the thing they were hoping to avoid - a crash. The test vehicle with a dummy on-board drove out of a safety tunnel at 30mph and straight into the back of a parked truck. The collision avoidance system which is designed to bring the car to a stop, failed to work. Volvo say that the problem was caused by human error and was due to an issue with the battery. They say it had worked the day before.

Google has launched a new application which will recognise different languages and translate them into another. The Google Goggles visual search application combines web search with images from high quality cameras and will feature on most smartphones. It will recognise landscape features and give information, but now it will also recognise text. For example the user can take a photo of a menu and have it translated. It currently supports French, Spanish, German, Italian and English. Other languages will be added and will utilise Latin and Non Latin scripts.

According to Ernst and Young, the UK technology sector had more mergers and acquisitions during the first 3 months of the year than any other industry. In fact, the number of M&A deals doubled during he period a to the previous year. This places the UK in second place to the US for this type of business deal. Continued growth in the market is expected for the remainder of the year, however he value of the deals being done has decreased. Experts suggest that the M&A's are based on strategy rather than value. Most deals were based around social networking, cloud computing, healthcare and clean energy.

With the iPad due to be released in the UK at the end of the month, broadband providers have announced the deals they will be offering for users. O2, Orange and Vodaphone have all announced details of their packages for the iPad. Orange will be offering two monthly packages at £15 and £25. These come with WiFi access, but it is capped at 750Mbps. Despite this low download cut-off, users do have access to more than 150,000 WiFi spots around the country. O2 allows unlimited WiFi access with no fair usage policy. However they will limit access to someone who is abusing the service. However poor reception has caused problems for O2 users in recent months. Vodaphone will be offering just 2 deals at £10 and £25 per month and will allow 1GB and 5GB. All deals will allow monthly contracts and will charge or limit service for any usage above their set levels.


Related Geek Websites:
Most Popular Retailers:
»
Gamestation
»
7 Day Shop
»
Firebox
»
Yahoo Games UK
»
HiFiBitz
»
Phones4U
»
Boys Stuff
»
Mac Warehouse
»
Apple Mac
»
PicStop
Related News Articles:
»
The £130,000 iPad
»
Computer Transistor made from just 7 Atoms
»
Google Bans Microsoft Windows
»
iPhone4? Who cares, James Bond car is for sale!
»
The Future is Now!
»
Airport Scanners and Helicopter Kit-outs