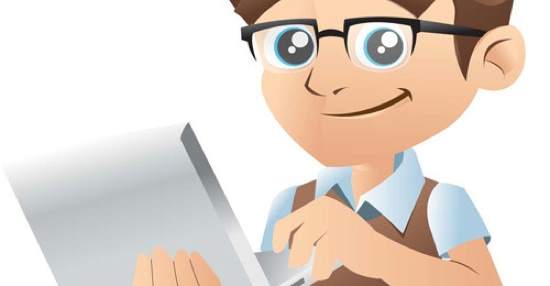 Red 5 retail was founded by Jonathan Elvidge after his previous business The Gadget Shop went into administration in 2005. Elvidge sold his home to help fund Red5Retail and a number of staff that had previously worked for the Gadget Shop joined the new venture. In 2002 he co-founded Blue Sky Designs with Stuart Browning, which develops and sells products, across a range of different markets, including many of the products now sold by Red 5. The company has a number of retail stores across the UK but decided to withdraw from the Bluewater Centre in December 2007 after finding that they were in competition with a number of temporary stores. As retailers such as Red 5 make a large chunk of its profits in the last two months of the year, temporary gift stores nearby causes them huge problems.

Red5 gained its name from the call sign of the X-Wing fighter that Luke Skywalker pilots in Star Wars: Episode IV. The first Red5 shop was opened in Hull at the same location as the first Gadget Shop store. There are now Red 5 stores in Birmingham, Dartford, Kent, Derby, Glasgow, Leeds, London and Sheffield. Many Red5 gadgets were carried over from The Gadget Shop such as the Solar Airship. However, Red 5 gadget shop also sells an extensive range of different Star Wars toys, gadgets and collectibles. In each Red5 store all products are behind glass rather than stacked in boxes. This allows more to be displayed. Many Red 5 toys also have accompanying demonstration videos. All the cabinets are on wheels allowing for speedy layout changes during key trading periods. Red5 retail offers a wide choice of products with a range of prices. The focus is on the new application of technology, whether it's used to produce something smaller, faster or cheaper.

Red 5 online offers a comprehensive website at www.red5.co.uk (www.red5.com is a different company). If you prefer to shop in a physical store, there is a shop guide on the website to help you to find the nearest branch to wear you live. You can sort the products online by price, or can find the Red five gadgets that interest you by searching through the different categories of innovation, remote control, personal accessory, time machines, outdoor adventure, design, pick and mix, scene it and shocking. Pick and mix offers a selection of the strangest and weirdest Red 5 gadgets. This includes items such as astronaut ice cream, a desktop volcano and a channel changing gun gizmo - not items easily available elsewhere! Each product has a detailed review and related products and links to their reviews appear on the same page. It's easy to find a Red 5 toy or Red five gadget to suit any budget and all tastes. The range of gizmos changes regularly and all products are available for international orders. Upcoming products are advertised in the coming soon section and you can place an order to receive items from here as soon as they're available.

New products have their own section on Red5 online and you can even search by how recently they've been added to the product list. Details of jobs available for Red5 gadget stores also appear on the website. Red5 Audio is a completely separate company that sells products such as the RV6 microphone. Red5 has teamed with Game and also offers its products through that company's website.

Despite the huge following star wars has, Elvidge seems to have picked a reference obscure enough so as not to brand his store completely as a star wars fan only retailer. Indeed, even though they only own the single web address (not owning even www.red-5.co.uk or www.red-5.com) all the other variants have no star wars references nor any stores. Of course, this does not guarantee that people searching for this retailer's online store will find it easy should they attempt to access any of these variants with the majority of the commone entries such as www.redfive.co.uk or www.redfive.com displaying search results pages which will obviously contain adverts for other gadget shops online. To make sure you get back to the right place should you wish to return later it would be best to bookmark the site anyway - better safe than sorry!


Other Similar Retailers:
»
Purely Gadgets
»
Gadget Shop
»
I Want One of Those
»
Firebox
»
Gizoo
»
Boys Stuff
Other Related Articles:
»
Asda
»
Argos
»
Tesco Mobile
»
Red 5
Most Recent News Articles:
Charge your Mobile by WiFi
>> Virgin has questioned 2000 people in the UK regarding how stressful they find it when their gadget stops working and what sort of support they get from their provider. 78% of those surveyed said t...
Eighties Nostalgia Hits the Gadget Market
Gadgets which first hit the shops in the eighties are now selling for incredible prices according to The Mirror this week. The Stylophone organ can now be sold for £50 if it is in it's original...
Nokia Hacks, Fujitsu Strikes and Samsung Stamps
>> Samsung has announced the release of their WB650 and WB5600
12.2 mega-pixel cameras.
The point and shoot cameras with an amazing 15x optical zoom even have built in GPS technology so images...