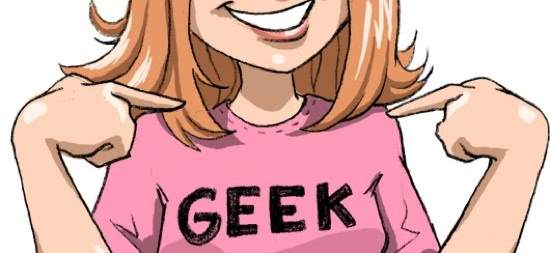 O2 is officially called Telefónica O2 Europe although prior to March 2006 it was known as O2 PLC. The O2 in its name comes is the chemical name for oxygen and is intended to denote that the company supplies essential services in the way that oxygen is essential for life ... I don't quite know how to comment on that, maybe you can post me your thoughts? O2 was born out of a combination of mobile operator interests in the late 1990s, BT Wireless and Genie Internet, a subsidiary of BT Group. The O2 group was acquired by the Spanish company Telefónica in January 2006. Genie Internet was an autonomous subsidiary of BT in 2000, which by the time of its demerger with BT in 2001 had mobile operations in the UK, Europe, Hong Kong and Japan as well as a an Internet MVNO operation in the UK called Genie Mobile. The European business became the basis of Products O2 and the business was rebranded to O2 Online. In Ireland, Genie's portal properties were rebranded O2 Active.

In June 2006, O2 UK acquired the DSL broad band startup Be Unlimited for £50 million. Be was founded in 2004 and started trading as a private unlimited company in August 2005. Its management and product offering were left intact and in 2007 Be cut the prices of its unlimited high speed broadband packages, offering a product that was cheaper than most slower packages available in the UK broadband market. That same year O2 broadband was launched, offering discounts to O2's phone customers so long as a minimum top up is made each month if you are a pay as you go customer. Those on monthly contracts are entitled to the cheaper rate so long as they continue with their contract. O2 UK's total annual revenue grew £5,665 million in 2007, a rise of 18.7%. Sales on broadband reached more than 100,000 by the end of the year. A study undertaken by Epitero in February 2008 placed O2 broadband in a list of the five best-performing broadband providers for the first time. O2 was found to be the third fastest provider in the study and took first place in the ping test, which determines average server response times.

02 broadband has its own section on O2's website at broadband.o2.co.uk (www.o2broadband.co.uk gets you there too). Standard, premium and ultimate packages cater to different levels of usage with access to download speeds of 8, 16 and 20 meg respectively. There is no limit on the monthly usage although if O2 believe that your usage is excessive you may receive a written warning and if your usage doesn't decrease, O2 may terminate or suspend your Services. An O2 wireless router is included with each package as well as up to ten email addresses. The 02broadband DSL wireless box comes with its built-in firewall and can be used with ethernet cables if you don't want to set up wireless broadband in your home. Each O2 mobile broadband tariff requires a 12-month contract and for an additional fee you can have a static IP address - if you don't know why you would want such then you probably don't need it. McAfee security software is included in the cost when you sign up to O 2 broadband, offering anti-virus and spyware protection, spam filters, a firewall and parental control which can be used on up to three computers in your house. Twenty-four hour help is available by telephone or email for all O2broadband customers.

All O2 Internet packages include a number of extras such as the ability to receive up to 1,000 emails to your mobile phone each month, 1GB of storage for your main account, the ability to send up to 100 free texts on the web each month and the O2internet online calendar. You can also use 02 internet Contacts to back up your mobile online. More services are available and new ones are always being created so check www.o2.co.uk www.o2online.co.uk for a full list of currently available ones. O2 also offers line tests after installation so that you don't pay for an unobtainable speed. 02internet isn't available to customers with a cable line as ADSL requires a BT landline. By typing in your phone number or post code into an availability checker on O2's website, you can find out if O2 broadband is available in your local area and receive an estimate of the fastest speeds you will be able to get and which package is likely to best suit you. So long as you have a BT landline, you can switch to O2 mobile Internet if you already have home broadband by obtaining your MAC key from your current ISP. It usually takes about two weeks for your account to be activated and all you have to do is plug in your wireless box.

The help section of O2's website provides information about customer's most frequent queries about the service, from billing problems to technical issues. There is a customer forum where you can discuss everything to do with O2's services. Although anyone can browse the forum only customers can post messages. As with their mobile phone services, O2 have decided to use subdomains rather than spreading all their services across different web addresses. This means that even the sites they own like www.o2broadband.com and www.o2wireless.co.uk redirect to their main site at www.o2.com where all the information regarding their wireless broadband service is available at broadband.02.co.uk and although they have purchased the most common misspelling of their name (i.e. the use of a zero instead of the letter o) with both www.02.com and www.02.co.uk displaying the information from the official site, they have not made such efforts for regularly entered variations such as www.02broadband.com, www.02broadband.co.uk and www.02wireless.co.uk which display no information at all. Beware of trying your luck in this area as a huge number of these variations such as www.o2online.co.uk or www.02online.co.uk are owned, not by O2 themselves, but by companies advertising their services and you never know exactly who his behind them - last thing you need is to hand your personal details over to the wrong person. Of course, the list of errors we see is extensive so O2's actions of centralising their services into one website probably has dramatically limited the number of mistakes people make. It doesn't help that on your keyboard O and 0 are right next to each other! The O 2 and 0 2 problem is always going to haunt their efforts on the web so be sure and bookmark the actual page containing the information you are looking for if you plan on returning at a later date as it could save some un-necessary navigation time.


Other Similar Retailers:
»
Eclipse Broadband
»
BT Broadband
»
AOL Broadband
»
UKOnline
»
OnSpeed
»
Tiscali
Other Related Articles:
»
Euroffice
»
I Want One of Those
»
HiFiBitz
»
o2 Broadband
Most Recent News Articles:
Charge your Mobile by WiFi
>> Virgin has questioned 2000 people in the UK regarding how stressful they find it when their gadget stops working and what sort of support they get from their provider. 78% of those surveyed said t...
3D TV is Finally Out There!
Sony have announced the price of their 3D glasses and emitter package which will be sold alongside their 3D ready TV's. The LX900 is the only 3D ready TV which Sony sell and is part of their monolith...
iPad or Robot Vacuum Cleaner? Easy Choice!
Apple have blocked their customers from purchasing an app which tells phone users how much radiation might be emitted by their phone and offers advice on how to prevent levels getting too high. The a...